Residential Clients
Caldwell has, and always will, provide tree care, plant healthcare, consulting, and emergency services to residential customers seeking helpwith their trees and plants.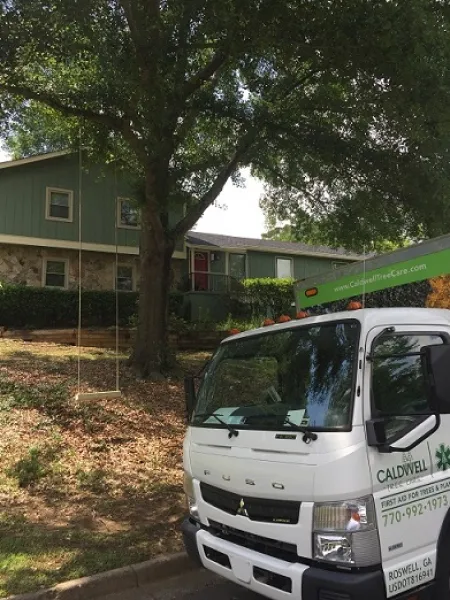 The bread and butter and heartbeat of Caldwell emanates from our Residential customer base. This started in 1973 with Mr. Caldwell's early entrepreneurial inauguration. Today, although we serve residential and commercial customers, we haven't lost sight of who got us to where we are. On all jobs, a CTC Arborist meets with the prospective or current client to agree on the scope of work. Once that agreement is made, the Arborist and Dispatch make a tentative schedule. The morning of the job our Arborist, after Dispatch, meets with and discusses the job specifics with the assigned Crew Supervisor. This process also occurs with commercial customers as well.
What makes our services to residential customers so special is our wide array of "gate access" width equipment. Many of our machines, such as the Spyder Lift, mini Skid Steer, and stump grinders, fit through a 36" wide gate. This allows CTC to often perform jobs more efficiently and even some jobs others may not be able to safely perform.