Institutional Clients
Institutional customers would include Golf Courses, Colleges,Private Schools, and Government Locations.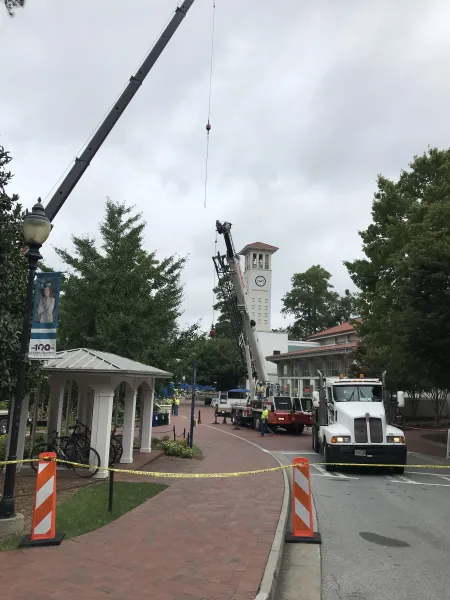 The same equipment on our yard that efficiently completes work at residential sites, also benefits our institutional clients. Our larger equipment, such as loaders (anything from multiple mini skid steers, skid steers, and mini articulation loader), cranes, and taller working height bucket trucks, as well our contacts to secure larger equipment when needed, provides the mechanical advantages that allow for safe, efficient work. We also don't skimp on other devices, such as rope control devices (such as GCRS or Hobbs devices) or virtually any other rigging devices which allow CTC to perform phenomenal work.

In working with institutional clients, we understand the special needs for timing of Plant Health Care applications, Tree work, and Consulting. This can include timing of work to avoid or coincide with events or other projects on site (such as not treating play grounds when children will be present or performing work on campus during breaks) or other needs. Special projects that require a crane or other heavy equipment are also a specialty.

CTC crews will to do the work needed after the tree work is done to make it look as if we were never there. Embedded in our culture is a problem solving approach and a willingness to adapt to a client's needs.