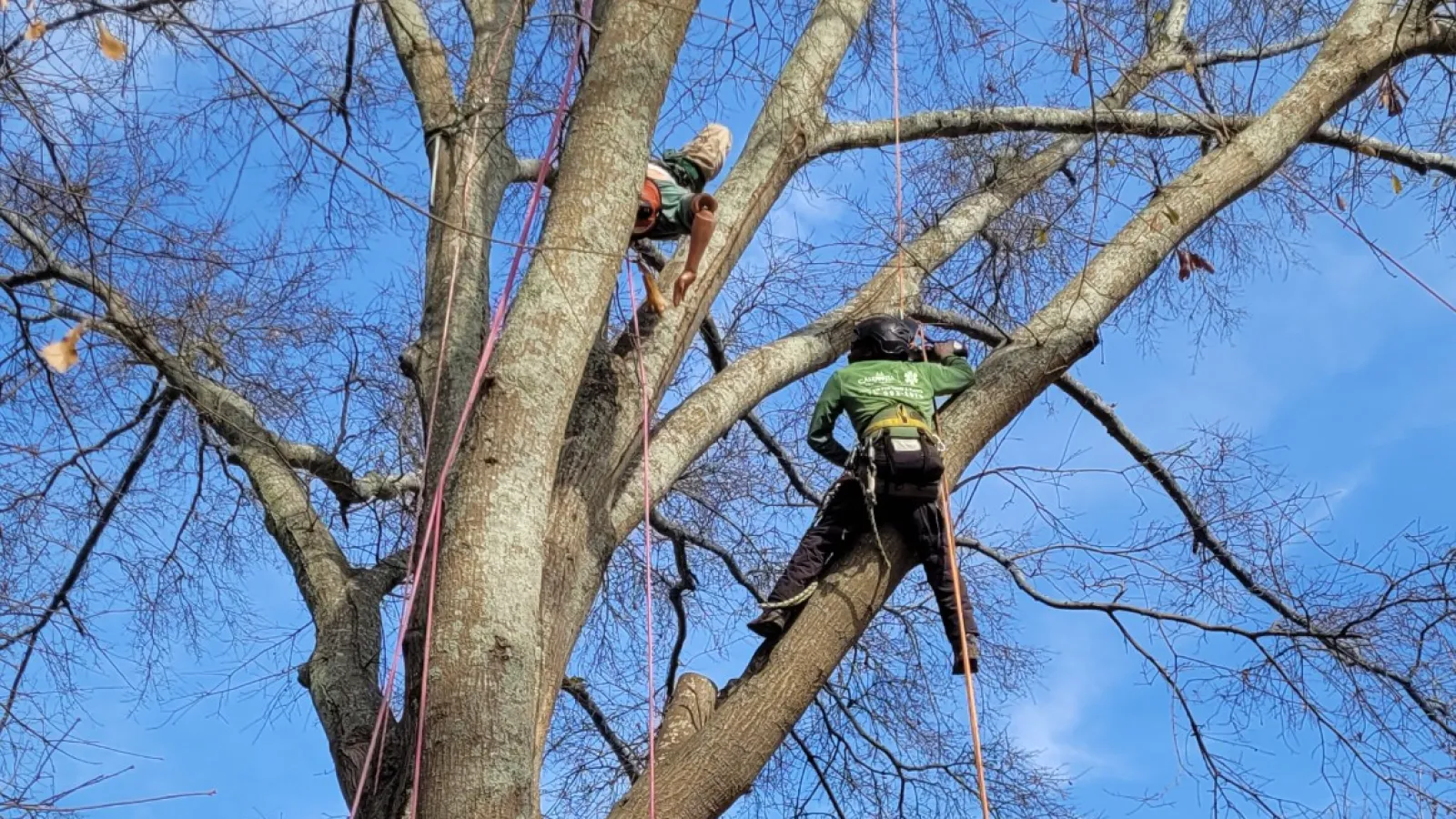 Caldwell Tree Care has multiple consulting arborists on staff and in the field with a combined experience of over 80 years.
Caldwell will gladly send an arborist to scientifically examine the health of your trees and explain your options for removal or preservation. All recommendations are based on our extensive knowledge of tree and plant biology and arboriculture methods.
Caldwell employs highly experienced crews, led by credentialed field supervisors averaging 20 years in the industry. Our crews meticulously follow green industry standards and best practices for tree care established by ANSI. The crews operate state-of-the-art equipment capable of handling the most difficult access situations.
Knowledge & Experience
Proper tree care revolves around Arboricultural knowledge and experience. An individual usually needs to be mentored by many other Arborists and become familiar with the proper arboricultural practices as identified in the ANSI standards. Knowing these standards by the book is important but practicing them under the supervision of competent personnel for years is a key element required in order to become a Certified Arborist. It is important for the company in which the individual trains and improves their knowledge to be a TCIA Accredited Company (which Caldwell Tree Care is).
A properly trained Arborist knows how to identify tree assets, tree liabilities, and the needs. An Arborist who has experience also knows how to say, "I don't know the answer, but I will find out." You see, certification in this field is rooted in (areas of knowledge below are as identified by the International Society of Arboriculture, at the basic certification level) Soil Management, Identification and Selection, Installation and Establishment, Safe Work Practices, Tree Biology, Pruning, Diagnosis and Treatment, Urban Forestry, Tree Protection, and Tree Risk Management.
Not every practicing Arborist is an omnipotent walking encyclopedia of trees, however companies that embolden a culture of learning and mentorship tend to problem solve better.
01

Consulting & Problem Solving Approach

Our certified arborists are familiar with proper arboricultural practices as identified in the ANSI standards.
Equipment & Technology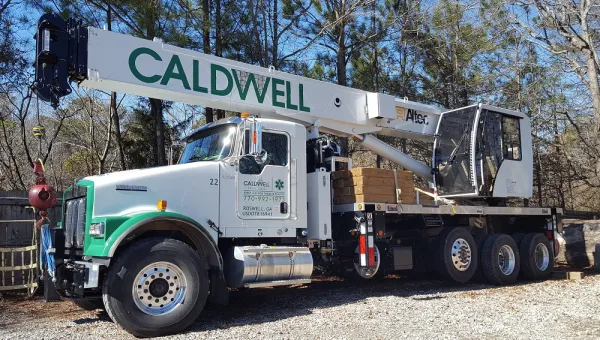 01.
Trucks & Cranes
38-ton crane (to handle the larger trees and/or complicated sites)
23-ton crane (can handle large trees in smaller spaces with more direct access)
Three 75' bucket trucks (to access work without climbing)
A self-contained grapple truck (to remove trunk pieces and other debris)
Chipper Trucks of various capacities - assigned by specific needs of the job
Loaders to improve efficient use of manpower. (Every crew has access to virtually any kind of loader to improve production efficiency)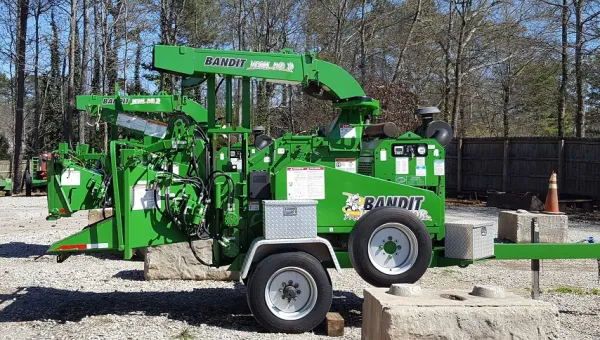 02.
Smaller Equipment
Tracked lift units (Allows personnel to reach places the large trucks can't without climbing)
Small and large Stump Grinders
Small and large capacity drum chippers with wenches
Mini skid steer Bush hogs (Caldwell pioneered the use of these)
Front end loader bush hogs
Bush hogs
A compliment of rigging virtually unequaled for each crew
Virtually every kind of lowering / ascending devices in the business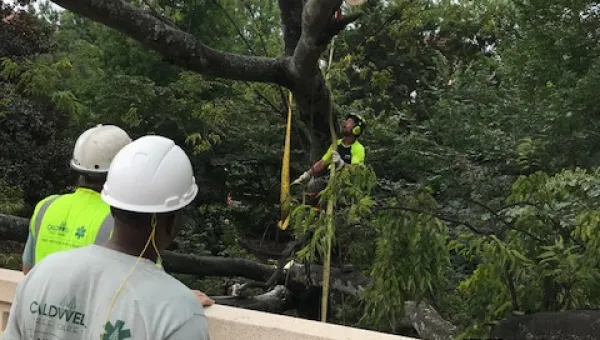 03.
Our Professionals
The staff at Caldwell Tree Care consist of qualified and highly trained personnel who receive continuing education on a regular basis. Our field supervisors have also received specialized training on managing a job site.